Engage. Grow. Retain.
The Global Customer Communications Platform Driving Growth & Value for 5,000+ Leading Brands.
Netcore has been a mainstay in email for over 23 years, serving 5000+ enterprise brands across the globe. Our homegrown AI-powered email platform enables marketers to send emails at blazing fast 3 sec, with a robust inbox placement rate of 95%.
Netcore Cloud was recognized in Gartner Peer Insights "Voice of the Customer" Report 2020 as a top 10 email-marketing company, as a Leader in the G2 Winter 2021 Reports, and is a top-rated marketing automation suite for enterprises on Capterra.
Netcore's clientele includes Canon, Flipkart (A Walmart company), PhonePe, Nexxt, Shine.com, Career Builder, ICICI Bank, Standard Chartered Bank, Mynta, LimeRoad, TOBI, and many more.

Privacy and the Impact on Your Brand
Do your consumer privacy practices build trust in your brand? Is your Marketing team involved in setting privacy policies?

When you respect and take exceptional care of your customers and prospects, you in turn impact your shareholder value, quarterly reports and executive compensation. We work with your team to develop a customer-centric approach to privacy instead of a compliance-based one. We use the NIST Privacy Standard, ISO 27701 and Privacy by Design as the foundation. Privacy can provide a valuable competitive advantage for your brand and must be thought through carefully.

Implementing compliance programs for:
CASL | PIPEDA  | CCPA 2018 & CPRA | GDPR | ePrivacy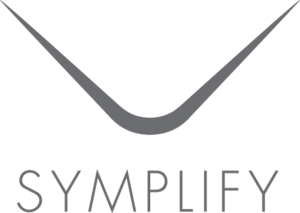 Symplify:  Our vision is to simplify creative communication
Since 2000, Symplify has been developing and providing a comprehensive and easy to use digital messaging platform for executing dynamic and automated customer communications.
Our teams in Stockholm, Copenhagen, Hong Kong, Malta, Toronto, and Montreal provide expertise and guidance for developing strategy, data-mining and analysis, on-boarding, and ongoing client success. Working with over 60 companies in Canada, and over 600 in Europe, we have helped these customers to increase engagement and conversions by optimizing their use of data to create highly focused and personalized communications across multiple channels.
The advanced functionality, ease of use, and short time to production makes winners of the marketers who utilize the Symplify marketing platform.