Are your data, privacy and communication practices compliant with the new laws, globally?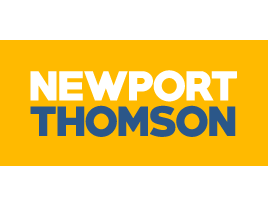 CASL | PIPEDA | CAN-SPAM | CCPA 2018 | GDPR | ePrivacy
Newport Thomson helps your organization create one UNIVERSAL set of data & communication practices; compliance everywhere. Global laws and regulations are part of doing business in this Global, data-oriented economy. The more we use data in marketing & sales, the more privacy issues arise. Regulation is inevitable and businesses cannot afford to ignore them. Yet your organization cannot create policies & procedures for every law out there! How do you develop global data & privacy policies & procedures that meet or beat all laws and regulations – GDPR, CASL, PIPEDA, CCPA 2018, and all of the other laws being developed as we speak?
Our UNIVERSAL Data & Privacy Program™ (UDPP) allow leaders to sleep better knowing they are intelligently managing Global business risks for all of the markets they do business in. We work with your team to set up data, privacy and communication practices so they are compliant in all countries while being a single workable process for your staff.